735 East Avenue Hilton | New York, 14468 | Phone: (585) 392-7100 | Fax: (585) 392-4017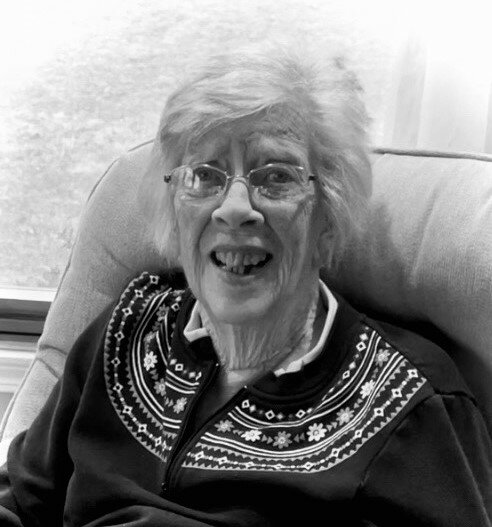 Obituary of Beverly L. Pirnie
Hilton - Beverly Lou Pirnie passed peacefully in her sleep, July 15, 2023. Beverly Lou Orrett was born on December 24, 1932, the cherished daughter of the late Clyde and Gladys Orrett. She was predeceased by her husband, Alexander Pirnie, whom she married in 1957.
She is survived by her children, Kathleen, Alex (Patricia), Bonnie, Jeff, Ginny (Eugene), Shannon, Tina and John (Dana); her grandchildren, Fae, Zac, Andrew, Ross, Sarah, Evan, Michael, Jayden and Madelyn; and her great grandchildren, Talia, and Vincent.
Bev and Alec met in middle school at Milne Academy in Albany NY, where they played Pinochle in the back of math class. Later Beverly went to nursing school and lived and worked in NYC before marrying. They settled in Blauvelt, NY where they began to raise a blossoming family. Beverly had eight children who have considered themselves "forever siblings" no matter how they joined the Pirnie's. Bev and Alex raised many other children, some for 6 months, others for years.
When the children entered school, Bev decided to volunteer in the school library. She did many different jobs and expanded out to other departments in the school, ending her career as the Secretary to the Superintendent with an expertise in databases and test score analysis.
Bev was extremely active in the Presbyterian Church in Blauvelt, running craft fairs, chicken barbecues, and working as a financial secretary. Another passion was working with Bridges, an organization to help rebuild houses and schools in hurricane ravaged Nicaragua. These repeated trips to Central America, after the age of 60, consisted of hard physical labor like carrying buckets of water, cement and rebar. The true joy came from working with the families in order to assist them in meeting their basic human needs and community goals.
After moving to Rochester NY in 2005 for their retirement years, Bev expanded her hobby for sewing, knitting and crocheting. Throughout her life she made most of her own clothes, and the majority of her children's clothing. She turned her energies towards making handmade quilts for a number of worthy organizations. While the output of dozens of quilts per month for almost two decades was impressive, it was the incredible friendships she gained that were priceless.
No services will be held. In lieu of flowers, donations to the Hilton Parma Emergency Food Shelf, 59 Henry St, Hilton, NY 14468 would be appreciated in Bev's memory.