735 East Avenue Hilton | New York, 14468 | Phone: (585) 392-7100 | Fax: (585) 392-4017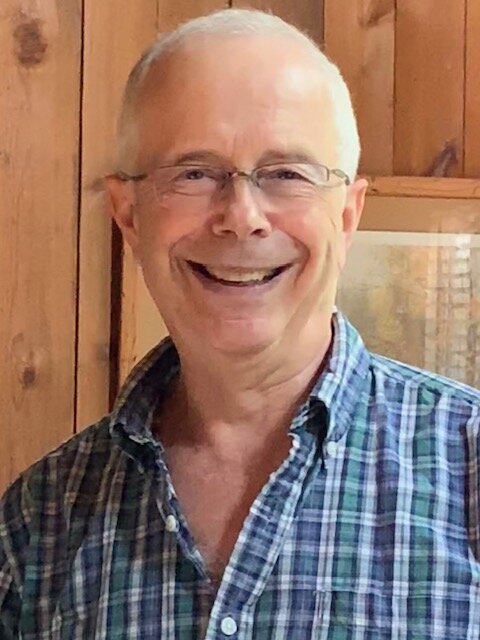 Obituary of Michael L. Tunison
Michael Lewis Tunison, 76, of Conesus, New York, passed away on December 4, 2022, after battling cancers off and on for 16 years. Michael was a lifelong resident of the NYS Finger Lakes Region. He was born on June 20, 1946 in Trumansburg, NY, to Jean Shirley (Wiggins) and Lewis Edgar Tunison. He was soon joined by his favorite sister Susan Jean (Tunison) Ingalls in 1948. He attended Trumansburg Schools, graduating high school with a Regents diploma in 1964. He studied Mechanical Technology at Mohawk Valley Community College, receiving an Associate's Degree in Applied Science in 1967, and continued his study of Physics at the University of Rochester, receiving a Bachelor of Science in General Studies in 1973.
Michael worked hard all his life: de-tassling corn in the cornfields outside Trumansburg as a teenager, stocking shelves at the IGA grocery store, interning at National Cash in Ithaca. He moved to Rochester, N.Y. for a job with the Eastman Kodak Company. He retired in 1998 after more than thirty years, having served as a technician, engineer and Quality Manager in the Apparatus Division. He then worked as a Quality Management Consultant for several local companies. He also opened an artistic stained glass business, working out of his basement shop, creating many beautiful original works of art treasured by customers, friends and family.
Michael studied all his life. Out of his interests in American history and genealogy grew a connection to the Sons of the American Revolution; he eventually documented 27 direct ancestors who were patriots in that war. He was a 20-year-plus member of the Rochester Chapter, Empire State Society of the S.A.R. serving as chapter secretary, first vice-president, and president, and was a current member of the Board of Managers. He especially enjoyed presenting in schools and community organizations, and participating in holiday parades with his carefully researched collection of replica Revolutionary War era flags. He also was an Associate Member of the Livonia Grange, having grown up, worked, and lived in a farming community.
Michael loved the out of doors from childhood. He followed in his grandfather's and father's footsteps as an upland game bird hunter and small-stream trout fisherman. He studied migratory birds, enjoying the changing scenes at his birdfeeders at his home in the woods in Conesus. He loved hiking and working on his woodland property, choosing plants that were food sources for animals, enjoying the ever-changing view of his own creek and waterfall. He turned a hobby begun as a Science Fair winning high schooler, grinding and polishing a mirror for a telescope, into a lifelong passion for astronomy and a career centered on Optics. He connected to the spiritual teachings of Taoism, describing himself as a mystic and a part of the One, he would say.
Michael was a proud citizen of the Finger Lakes region, studying its history, and eventually writing a monthly column for Discover Conesus for six and a half years. He wrote essays and poetry, and encouraged his family to do so, collecting their poems in several self-published volumes. In recent years, he revisited a youthful interest in blues harmonica by listening to the greats of the 50's and 60's, and taught himself to play the many intricate effects that can be created with this humble instrument. His love of drumming from the time he was a teenager evolved into a collection of percussion instruments from around the world, anchored by a classic rock-n-roll drum set and a diverse record collection.
Michael/ Mike/ Father/ Dad/ Dad T./ Grampa/ Dazoo will be remembered with love by his family. He is survived by his children, Michael Abram (Jodi) of Hilton, NY, Jennifer Marie (Mark Lawson) of Greece, NY, and Kyle Vincent (Rachel Acereto) of Stockton, CA. He was the proud grandfather to Cameron Scott Borchers, Connor Lewis and Cora Sophia Tunison, Jesse Marie and Abbey Elizabeth Torres, and Brooke and David Lawson. He is further survived by his sister, Susan Jean (Tunison) Ingalls, and nephew, Nickolas James (Cathy) Bucci and their children Miles Storrier, Harper and Gracyn; longtime friend (former spouse) Karen Sangmeister; many cousins, compatriots in the S.A.R.; members of the Livonia Grange; and numerous friends.
He is predeceased by his son, Matthew David; his parents, Lewis Edgar and Jean Shirley (Wiggins) Tunison; his grandparents, Frank Abram and Gyda (Hymes) Tunison and Guernsey Wheeler and Kathreen (Martin) Wiggins.
When remembering Michael, be sure to play some blues harp or doo-wop rock-n-roll from the 50's "when rock-n-roll was fun," enjoy an observant walk out-of-doors, or look up at the stars and wonder.
With gratitude for superb medical care from the URMC, specifically the Wilmot Cancer Center and the Home Care and Hospice teams, and for their thoughtful and loving care to the staff at The Landing of Brighton.
Memorial donations in Michael's name can be sent to the Ulysses Historical Society, 39 South Street, P.O. Box 455, Trumansburg, NY 14886, or to the Interlaken Public Library, Attn. Director Ms. Chelsea Hastings, P.O. Box 317, Interlaken, N.Y. 14847 (to support the research and genealogical resources of the library).
Burger Funeral Home in Hilton, New York, and Ness-Sibley Funeral Home in Trumansburg, New York, are handling funeral arrangements. A private graveside service will be held in the spring at the convenience of the family.
Share Your Memory of
Michael