Recommend Loriann's obituary to your friends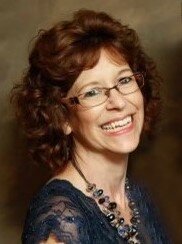 Obituary of Loriann D'Agostino
Loriann (Farrelly) D'Agostino, 57 years old, was born in Rochester on February 10, 1966. She, the beloved wife, mother, sister, and friend to many, moved to her new home in Heaven on August 11, 2023. She is survived by the love of her life, her husband, Bob D'Agostino; Son, Tony Hamlin and his wife Briana Johnson; Daughters, Kristina D'Agostino, Trisha (D'Agostino) and her husband Jessie Young, Robin D'Agostino, and Samantha D'Agostino; Father, Paul Farrelly; Sisters, Debbie Alton (Hal) and Rhonda Farrelly (Steve); Brothers, Dan Farrelly (Michell), Shane Farrelly (Rachel), and Leonard Farrelly; and two Grandchildren, Carter and Myles; and many aunts, uncles, nieces, nephews and cousins.
She is preceded in death by her mother, Dolores Farrelly; her grandparents, Michael and Rose Ross, Ernie and Noralina DiNardo, and Frank DiNardo.
Lori loved her family dearly; she was especially proud of her children and all of their accomplishments. She worked hard all of her life to make her family home a place of love and joy. She loved her gardens, ducks, and butterflies. She would adopt any of God's creatures and make a home for them in her home, including frogs, snakes, turtles, birds, and rabbits. She was a member of the Monarch Butterfly and Pollinator Rescue Program. She helped sustain the population of monarchs every year by hatching and releasing hundreds of butterflies. She would often stop to collect milkweed on her way home from work to feed the caterpillars. She could spot a caterpillar egg on a milkweed plant in an instant. She would share her love of butterflies with everyone; friends would come to take pictures of them and just to watch them hatch from their chrysalis.
Lori was passionate about helping others. She was a Girl Scout leader for at least 12 years. Lori was a great role model and loved mentoring the girls. She planned many adventures with them to help inspire and support them as they grew into young women. You could always count on Lori to help with any community event. She volunteered to do arts and crafts each year at the Morton Baptist Church's Cure Picnic for families affected by cancer.
Lori loved the outdoors. She went camping every chance she could so she could explore the lakes and rivers with her kayak and paddle board. She loved hiking, swimming, and sitting around the campfire with her family and friends. She painted rocks and loved to leave them for others to find them, even in other countries. If you were planning a trip somewhere, you can be sure you were taking a painted rock with you. She loved to do crafts, she painted, did embroidery, and was learning to crochet.
Lori's smile will be remembered by many, and she could make you feel special by all the selfless things she would do. Her coworkers were very special to her, and she loved to plan birthday celebrations for them.
Lori will be missed by so many. You can remember her every time you see a monarch butterfly or adorable duck.
Lori's Celebration of life will be on Saturday, September 2nd, 2023 at Hamlin Beach State Park Pavilion Four - 3pm until Close. Please bring your Summer fun, cooler and lawn chair. We look forward to sharing memories with you.
Celebration of Life
3:00 pm
Saturday, September 2, 2023
Hamlin Beach State Park
1 Hamlin Beach Blvd., Pavilion 4
Hamlin, New York, United States