Recommend Brandy's obituary to your friends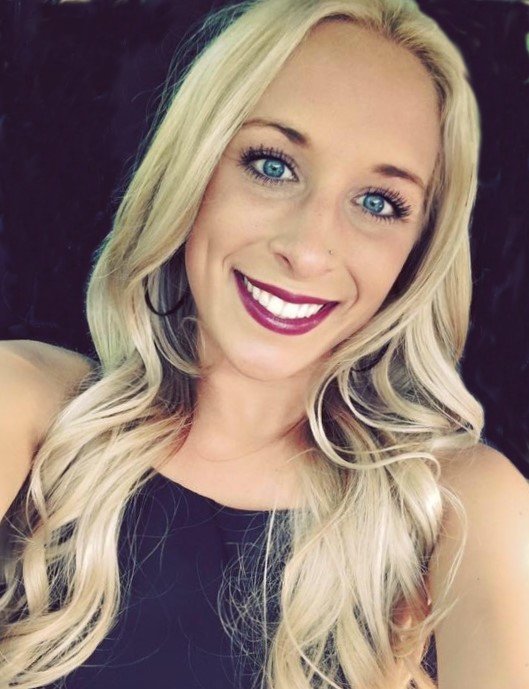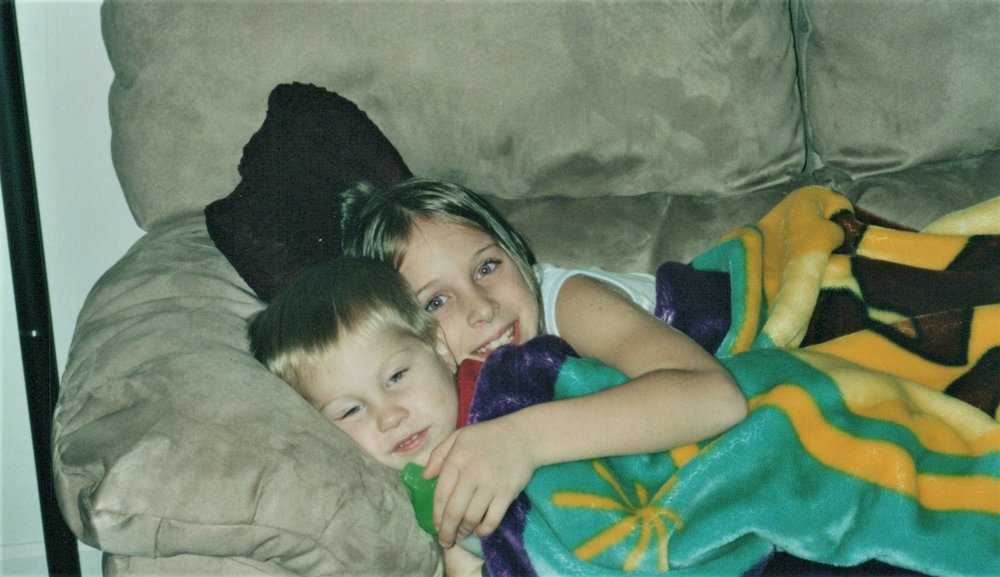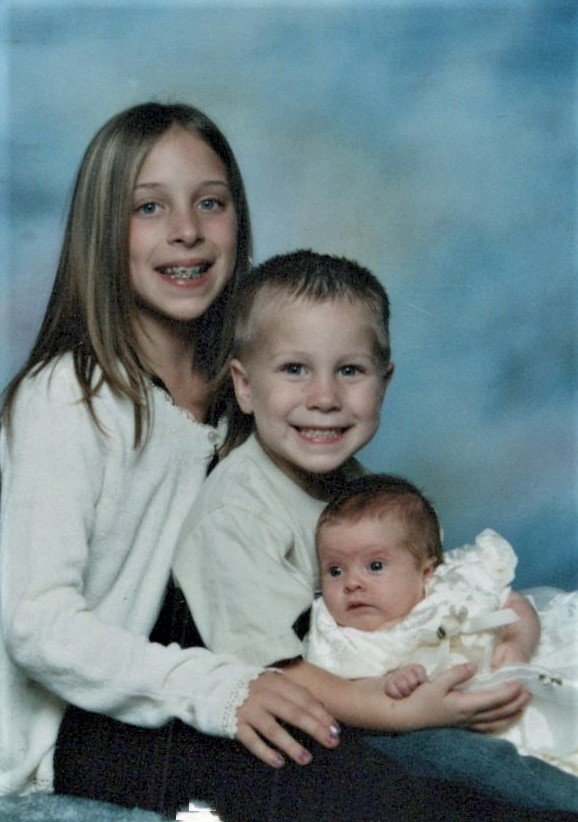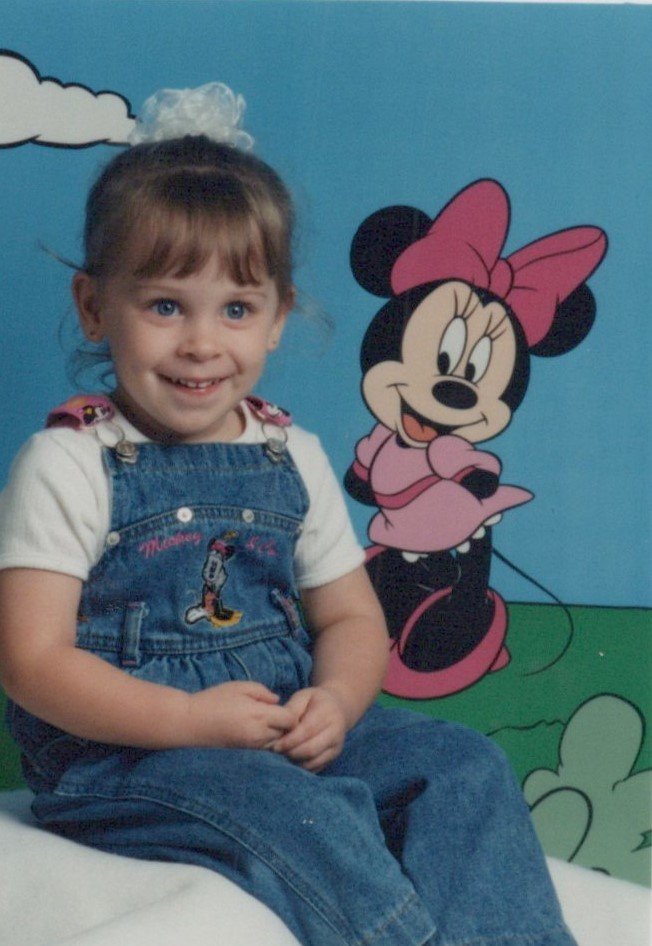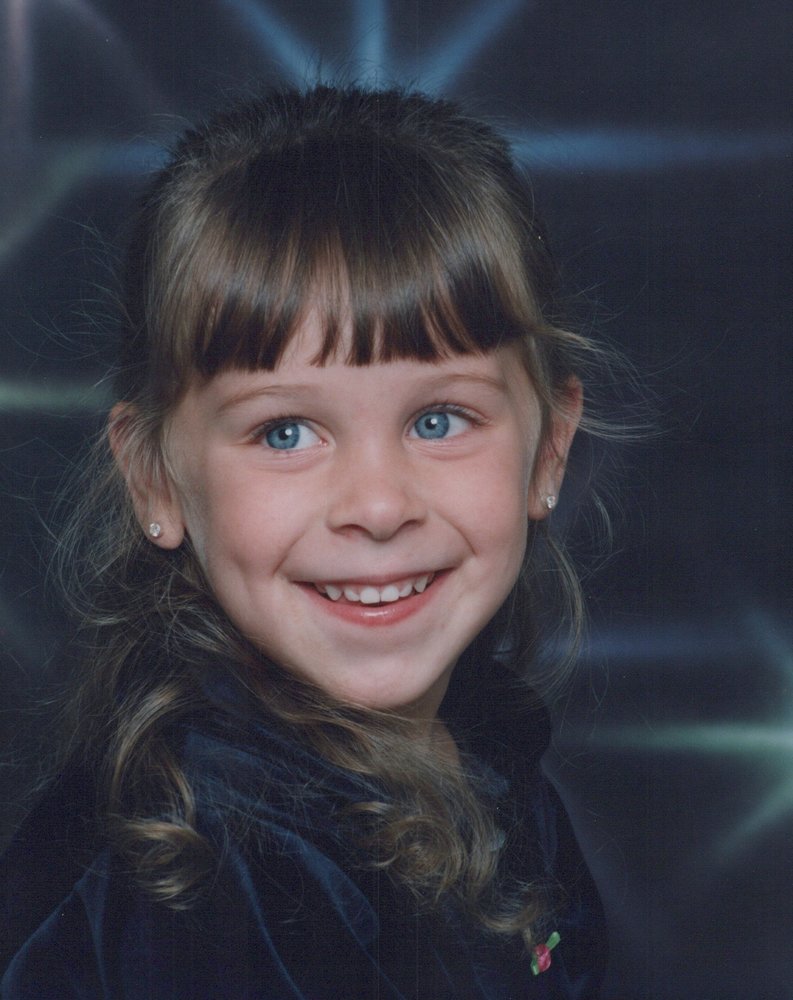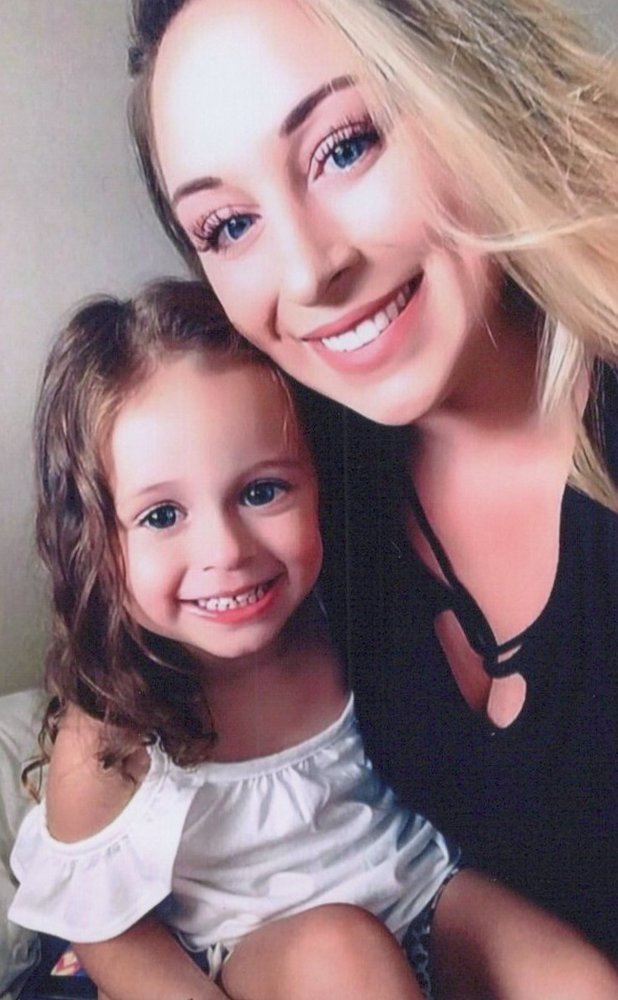 Obituary of Brandy Lee Kessler
Hilton: Brandy Lee Kessler passed away on March 24, 2020, at the age of 24. She is survived by her daughter Isabella Montalvo and Isabella's father Anthony Montalvo; her parents, Charles J. and Kimberly (Hinkley) Kessler; her brother Anthony Kessler and sister Alyssa Kessler; her grandparents, George and Nancy Hinkley, and Charles and Lisa Kessler; her great-grandparents, Mae Yankloski and Joan and Mike Pavone; her uncles, Brian (Jenny) Kessler, Brandon (Cait) Kessler, Zachary Kessler, Paul (Kristina) Hinkley; her aunt Susan (Sandy) Parlato; her cousins, Marissa (Brock) Glandon, Jacob and Michael Parlato, Dominic and Carter Kessler; and many friends.
Brandy entered this world on November 1st 1995. She was born to two teenage parents who never knew at the time that she would be the beginning and reason a beautiful family of five would be created. Brandy was born with the most gorgeous blue eyes you will ever see. Her face was picture-perfect and she had dimples just like her mom.
Brandy was a perfect child. She was always an over-achiever in school and at home. Her grades were amazing and her friend choices always prevailed. Courtney has been a forever friend to Brandy who never gave up, was always there in a time of need, was always there for a time of joy, and always supported her. In middle school she pursued cheerleading as a sport and did very well, and enjoyed it immensely. Brandy and her team were National Champions her senior year of high school and she was very proud.
In high school, Brandy met the love of her life Anthony Montalvo. At this time in her life Brandy met a second amazing family, the Montalvo's (Vega's). They stood by her side no matter what and loved her beyond means. Brandy was blessed to have them love and support her. At the age of 19 Brandy gave us a part of her, a gift like no other. Isabella Sophia was born on August 1st, 2015. Isabella was the most beautiful gift she was ever blessed with. To describe her as a wonderful mom is an understatement. She loved Isabella and Isabella loved her beyond words. Brandy and Isabella were so connected and the bond they had will never be broken. Brandy will forever live on through the beautiful eyes and dimples of Isabella.
Brandy pursued a career at Solutions Studio & Spa. She went on to become an Esthetician where she performed skin and nail care. She loved making people feel beautiful and special. She took her time with each client and always made them feel welcome. Eyelash extensions became her passion and she was the best around. Brandy's favorite things were being a mom, daughter and sister. She very much enjoyed chicken wing dip, macaroni and cheese, cheese, nacho cheese, and more cheese! Brandy wasn't afraid of anything or anyone. She would always say how she felt about anything to anyone. She was a fearless leader in all that she did. Her infectious laugh and amazing sense of humor made others follow her and want to be close and a part of her. She loved to play fight (sometimes serious) with her brother, which she usually won at. The two of them always loved to pick on their baby sister and told her that she was raised by monkeys! Her siblings loved her beyond words and will forever miss having a big sister.
From the moment she was born to her last breath and heartbeat, Brandy's biggest cheerleader, supporter, confidant, and best friend was her mom. The bond between Brandy and Kim was immeasurable; they laughed together, dreamed together, and loved each other fiercely. Brandy and Kim had a soul mate connection as they always knew when each other needed a hug, needed some space, or shared an inside joke. Brandy needed to leave this earth to find peace. Until they meet again, every breath Kim takes will love her, grieve her, and feel her. Kim will forever look for signs that she is here on earth with her. While they will not be physically together, they will forever be linked with special memories and the blessing of Isabella with the smile, dimples, and baby blue eyes of her mommy.
To my Sister From Alyssa: Brandy Lee, my best friend, my big sister. She was always the biggest inspiration and role model to me. We were 10 years apart but that never got in the way of our bond, it just made me see her as a superhero. Her laugh would fill a room with light, it was contagious. I've always looked up to Brandy, I wanted to follow in her footsteps, I wanted to be just like her. I wanted to be just as amazing, just as flawless, just as legendary as her. Just because you're gone, doesn't mean I'll ever stop looking up to you. You made your 24 years of life worth it and you spread your joy to everyone around you. You will always have your place in my heart and when you left me, you took it with you and it will never be replaced. Thank you for being my best friend, thank you for being my superhero, and I thank you now for being my angel. I love you Brandy Lee. Love, Alyssa
To our beautiful niece: We were so young when you were born but we instantly knew you would always have a special place in our lives. The first little girl who stole our hearts, we always wanted to keep you safe and protected. We loved watching you grow up and being there for every precious moment. We love you more than we can ever express. Love, Aunt Randa and Aunt Kelly
Baby girl, you made me a solider at a young age once you were brought into this world. My job was to protect you and I also gained my best friend. Growing up we were together 24/7 and I remember sitting at the corner of our street at Brandy Brook waiting to get on the bus. Your Daddy always made me keep an eye on you so every day I would race to your class room to make sure you got on the bus safe. When we got older I still played the same role. I had to speak to any kid you liked and make sure he was right person for my BABY girl. Every moment spent with you was precious and I will never forget the time we spent together. Keep watching over our family and Uncle Zack loves you so much Brandy.
Bella: xoxoooooxxxx
To Brandy Lee/From Dominic, I loved getting to spend Puerto Rico with you and laying in the pools and drinking all those Strawberry Daiquiri's. I loved getting to spend time in Florida with you and making Lys ride with you and Ant in your mom's white cramped KIA. I loved spending family parties with you and horse playing in the pools. I loved coming over to your home and making cookies every Christmas and you would perfect the cookie, while I ate all the frosting. Our families were so close and I had the pleasure of spending so many precious moments with you. You really weren't my cousin, I thought of you more as my sister. Every moment I spent with you was amazing and I will cherish every single moment. You may not be here anymore but you will always be in our hearts, ALWAYS. Thank you for giving me such an amazing cousin to look up too. Carter and I looked up to you and Isabella adored you and we will always know Brandy Lee as a superhero. I love you Brandy and Heaven got a lot brighter a couple days ago. Love you Brandy - Dominic
From Pete Covella - I was lucky to be your "adopted" uncle and receive the same love, respect and admiration as you showed so many in your family! You always made me proud, whether it be dance, cheer, school or simply just being a kind human being. I will never forget your smile, your cute and contagious laughter, your bright beautiful eyes, your never ending kindness. I will miss your chocolate chip cookies that you would throw together on a Saturday night at 10pm because we just simply wanted them! You made me feel like this was a special recipe that you had just for me....secretly I knew you made them for everyone ;) I will miss our "what trouble are you causing now Bran" conversations and coming up with a scheme to get you out of it. I'll never forget the Friday night wrestling matches between you and your brother Anthony, our weekly friendly's ice cream run, Pictionary and Phase Ten! Then you begging me to convince your dad to let you stay over at a friend's if I drop you off, haha. You making me jump on the trampoline...surprise you didn't make me... I loved and welcomed every minute of it. I remember you teaching Lyss cheers and making me play along.."g -g-gre-ece"! You trying to teach me the soulja-boy dance, oh boy! The way you always made Adrianna feel like she's all that mattered and at a drop of a hat play Barbie's or dolls with her. Bella......to watch you become a Mom was both joyous and scary for me! I knew how hard parenting was but also knew you were definitely more than capable. I know you sometimes second guessed - we all do as parents. I pray that Bella always remember you and cherishes the time she had with you. Please watch over your daughter, mom, dad, brother and sister as they will miss you oh so much. You have left a void in everyone that we will never be able to fill because you meant so much to all of us. I want to say I'm sorry I couldn't protect you from harm like I promised all these years but I have the honor and privilege of helping to safely guard, carry you to your resting place and hand it over to GOD. I pray and beg GOD that he welcomes you with open arms, heals and protects you little girl. I can see Grandpa Tony and grandpa Don holding your hand, walking you to the gates of heaven and grandpa Don looking back with a wink saying "we got this Petey". I will ALWAYS love you and ALWAYS be proud of you.