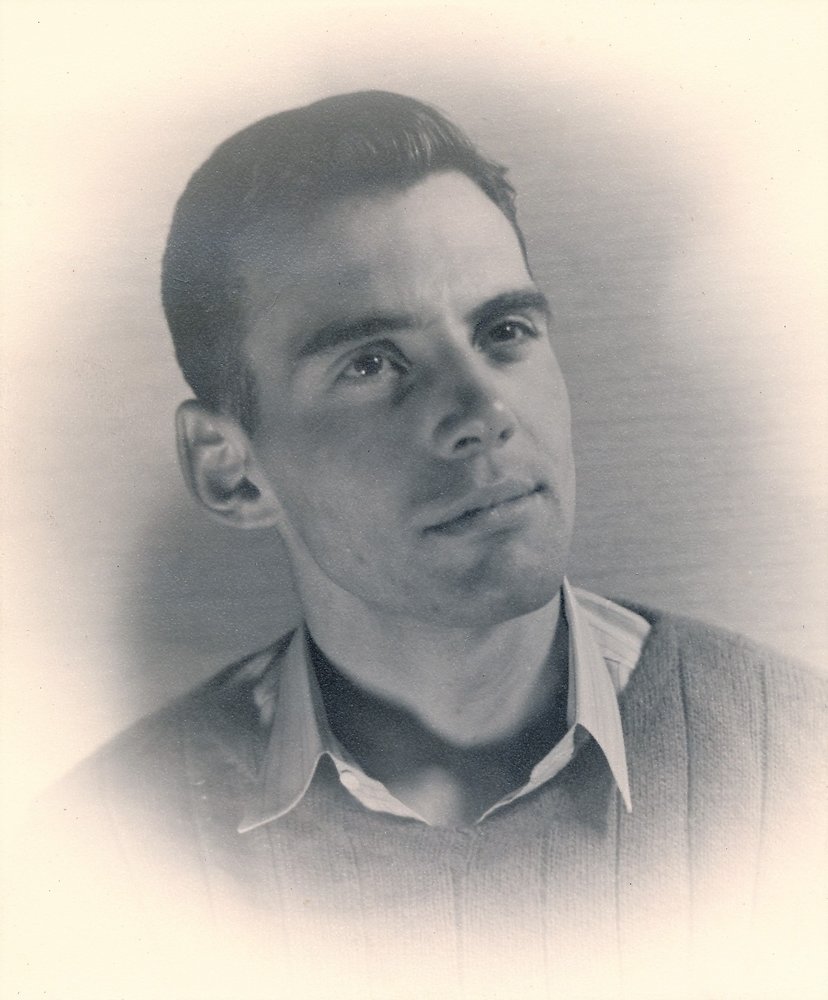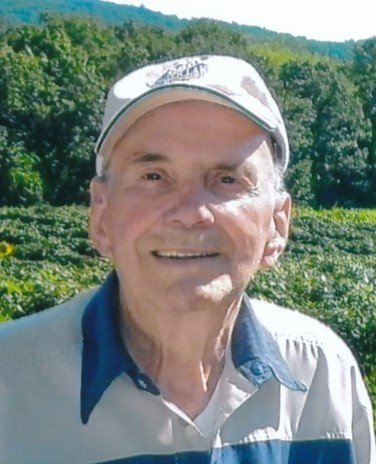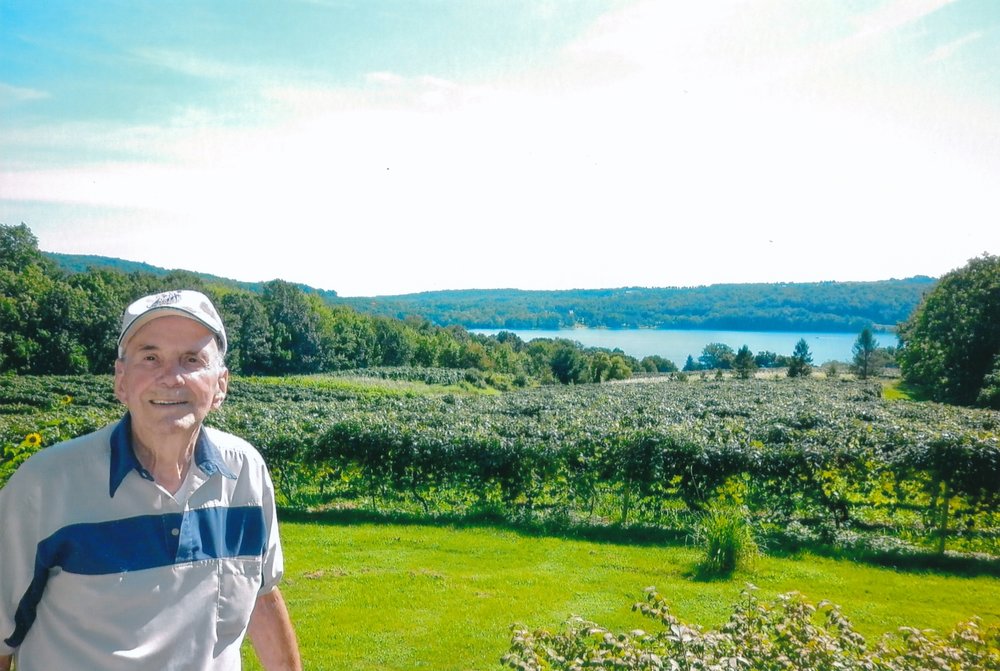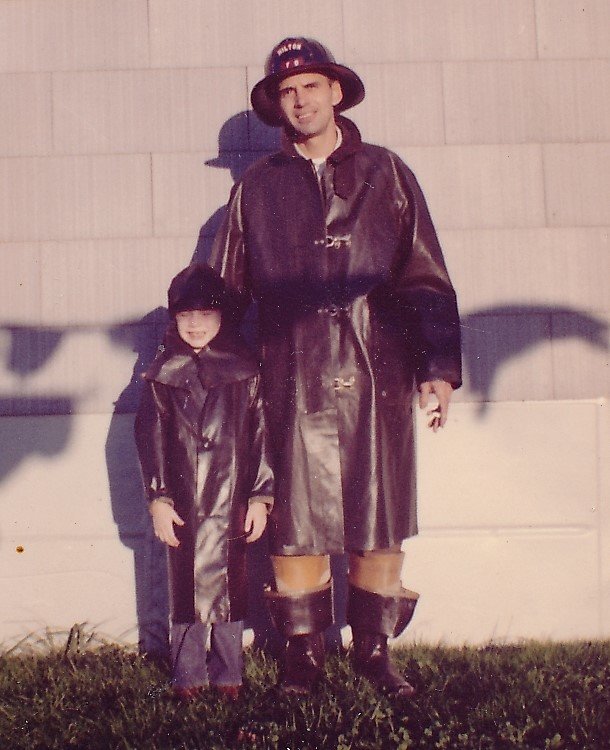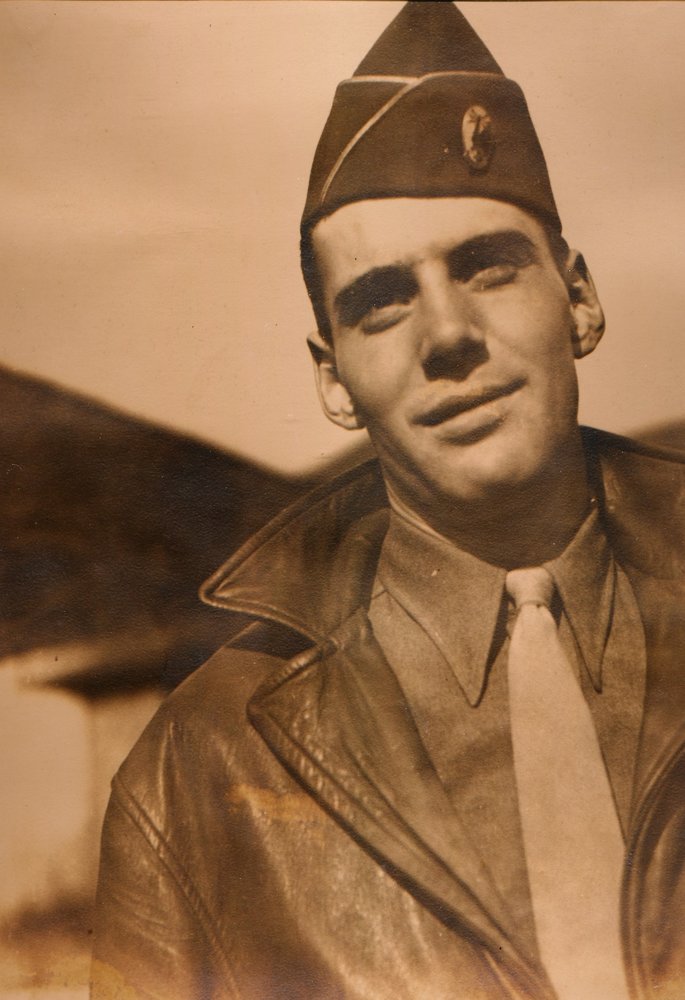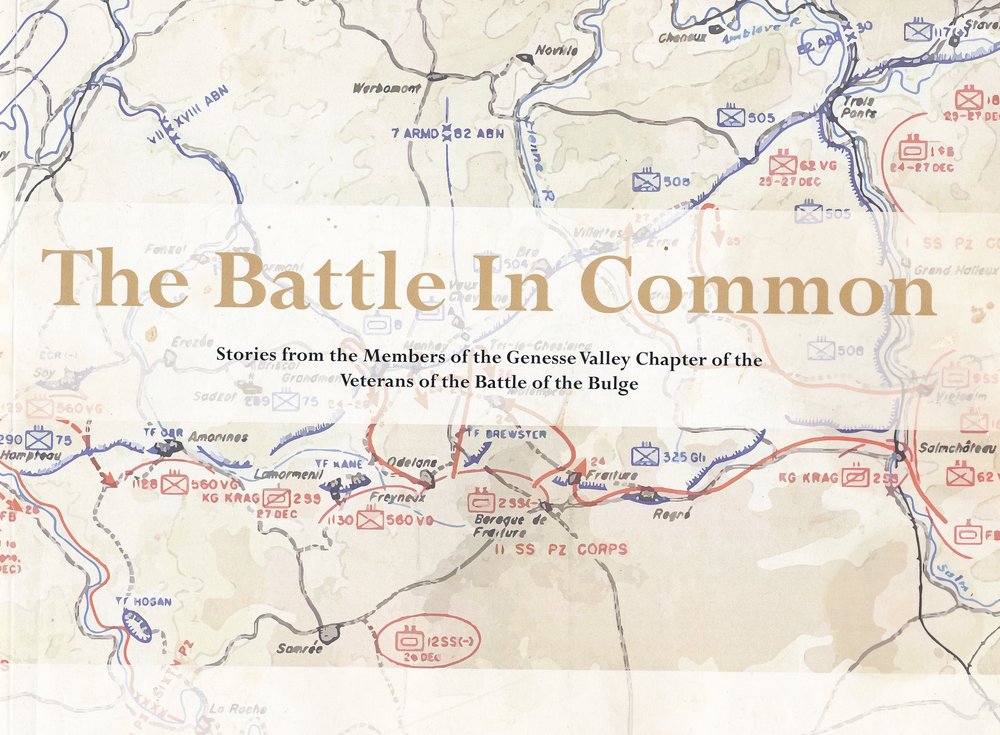 Obituary of Charles Waffle
Hilton: Peacefully in his sleep, at age 96 on June 30, 2017. Chuck was predeceased by his wife, Honey Waffle; his second wife, Beverly Herzog-Waffle; and his son, James H. Waffle. He is survived by his children, Jean, Gail, Thomas and Daniel Waffle; and his stepchildren, Richard & Daniel Herzog, Linda Nesbitt & Darlene Jorgens.
On a recent trip through the old "Dutchtown" area, where he grew up, he could still remember each house and the names of neighbors who lived there 80+ years ago. Having lost his father as a young boy, the family struggled, so he left school to work and contribute. He started as a newspaper delivery boy for downtown and still recalled his entire route; and moved to delivering telegrams and setting pins at a local bowling hall and pumping gas until he was hired at Rochester products, where he found his career as a Machine Builder.
He enlisted in the Army during WWII and served in the 4th Armored Division in Patton's 3rd Army, under then Col. Creighton Abrams. He was a veteran of the Battle of the Bulge and was there for the liberation of Oerdorf concentration camp. After the war, he returned to marry his sweetheart, Honey, and raise five children in Hilton, where he served many years as the volunteer fireman. After retirement, he and Honey traveled extensively in Europe, Asia, and Australia. He volunteered at Hilton East calling Bingo for the residents and drove bus for the Senior Citizens' Center and loved playing Santa Claus there and at the Children's Breakfast with Santa. After the death of his first wife in 1997, he remarried with Beverly Herzog and traveled again to Europe and Australia. When Beverly passed away, he moved to Rochester where he enjoyed an active and independent life to the end. He was a selfless and humble man, with a generous heart. He was a friend to all and will be missed by all who knew him.

Chuck was proud of his military service during WWII, especially with the Fourth Armored Division at the Battle of the Bulge. He was also a retiree of General Motors.
Friends may call Wednesday, July 5th from 4 - 7 p.m. at the Thomas E. Burger Funeral Home, Inc., 735 East Avenue, Hilton, and are invited to attend his Funeral Mass, Thursday, July 6th at 10:00 a.m. at St. Leo the Great Church in Hilton. Interment will be held in Parma Union Cemetery. In lieu of flowers, donations may be directed to Building Minds in South Sudan, 5880 Pittsford-Palmyra Rd., Pittsford, NY 14534 in Chuck's memory. (Donations can also be made online at www.buildingmindsinsudan.org or thru maroundit@buildingmindsinsudan.org)