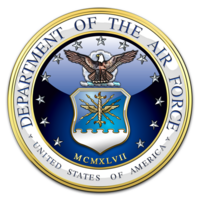 Lawrence G. DeForest
Alexander, NY - Lawrence G. DeForest passed away on April 24, 2023 at the age of 90. He was predeceased by his wife, Nancy. He is survived by several cousins, Diana, Stu, Brenda, Nancy, Herb and George.
Lawrence was a Veteran of the US Airforce. He served after the Korean War. He was retired from the Spencerport Highway Department. He enjoyed motorcycles and remote control model airplanes.
Family and friends are invited to call on Monday, May 15, 2023 from 4:00 - 5:30 pm at the Thomas E. Burger Funeral Home, 735 East Avenue, Hilton. Interment will be on Tuesday, May 16, 2023 at 2:00 pm at the West Bethany Rural Cemetery.