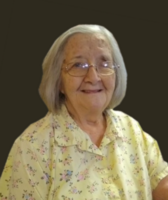 Gloria Florence Hamm
Hilton: Gloria Florence Hamm passed away on Tuesday, February 21, 2023 at the age of 92. She was predeceased by her parents, Ernest Mowers & Esther Vogel Mowers; her husband, Nelson Hamm (1994); her brother, Ernest Mowers; her sisters, Shirley Rohland and Carol Schaffer; and her son-in-law, Frank Heglund.
She is survived by her children, Terry Russell, Jan Strussenberg, and Linda Heglund; her grandchildren, William Russel Jr., Timothy Russell, Jamie Strussenberg, Jayson (Jen) Martusciello, Wayne (Elizabeth) Lowery, and Dale (Stephanie) Lowery; her great-grandchildren, William III, Gage, Myesa, Jose, Hannah, Cadence, and Logan; her extended family including Karen Baxter and Gary Voleshen; as well as several nieces and nephews.
Gloria was employed by Rochester Products for many years. She was a devout Christian, volunteering for many activities, church related and otherwise. Her pastimes included ceramics, knitting, needlework, reading, and frequenting garage sales. She would give hugs to everyone when greeting them. Her children, grandchildren, and great-grandchildren were very special to her, and lovingly referred to her as "Grandma Shortcake". She will be missed by her many family members and friends.
Gloria's calling hours will be held on Saturday, February 25th from 11 am - 1 pm at the Thomas E. Burger Funeral Home, Inc., 735 East Avenue in Hilton, followed by her Funeral Service at 1 pm at the funeral home. Interment will take place in Parma Union Cemetery.
Donations can be made to the Hilton Methodist Church, 21 West Avenue, Hilton, NY 14468 in memory of Gloria.