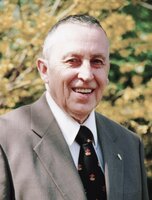 Donald Warren Wright
Charlotte - Donald W. Wright passed away on February 20, 2023 at the age of 79. He was predeceased by his parents, Dennison and Leith Wright; his siblings, Norm, Denny, and Janice; and his grandson, George Havens. He is survived by his wife of 58 years, Nancy; his children, Denny (Sonia) Wright, Kathy (Paul) Havens, Ed Wright, and Dale (Tricia) Wright; his grandchildren, Steven (Ashley), Sara, Jaimie, Brendon, Justan, Jared, Seth, Zach, and Gia; his sister, Debbie (Dave) Fox; his sister-in-law, Florence Wright; his brothers-in-law, Richard (Delores) Lyon and Tom Lyon (Faad); and many nieces and nephews.
Donald was retired from 3M Company where he worked as a Chemist. Prior to his employment, he attended Westminster College where he received a Bachelors Degree in Biology. After retiring from 3M he earned an Associates Degree in Photography from MCC and began his own photography business. He was a long-time member of the Masonic Clio Lodge, where he held many positions, eventually becoming District Deputy Grand Master of the lodge. He was also a member of the Royal Arch. In his leisure time, he enjoyed photography, camping, and traveling to the Adirondacks and 1,000 Islands. He was a volunteer at the Charlotte Lighthouse where he gave tours of the lighthouse. He enjoyed watching steam-engine trains and collecting Lionel model trains and sharing those trains with his grandchildren. He had a very strong faith.
Family and friends are invited to call on Sunday, February 26, 2023 from 2:00 - 5:00 pm at the Thomas E. Burger Funeral Home, 735 East Avenue in Hilton. Donald's Funeral Service will be held on Monday, February 27, 2023 at 11:00 am at Hope Lutheran Church, 1301 Vintage Lane, Rochester, NY 14626. Interment will take place in Parma Union Cemetery.
In lieu of flowers, donations can be made to the Charlotte-Genesee Lighthouse Historical Society, 70 Lighthouse Street, Rochester, NY14612 in Donald's memory.