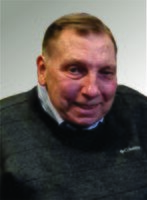 Neil A. Belair
Hilton - Neil Avery Belair, 80, passed away peacefully on January 11, 2023. He is survived by his loving wife of 57 years, Deloris; his children, Jennifer (Thomas) Gier, William (Danielle) Belair, Susan (Jeffrey) Gramowski, and James (Carey) Belair; his grandchildren, Jacquelyn Gier, Nicholas, Joseph, Michael W., Katherine, Madeline, and Michael R. Belair, Daniel and Elizabeth Gramowski; his brother-in-law, Dan Whipkey; his sisters-in-law, Diane Merkel and Kathleen (Ronald) Soule; and several nieces and nephews. He is predeceased by his sister, Dolores Whipkey; and his brother-in-law, James Merkel.
Neil worked for the Rochester Button Company as a button designer, and later for Nationwide Precision. He will be remembered for his love of his family, sense of humor, ability to stretch a dollar, and a beer in his hand.
A celebration of life will be announced at a future date. Please check back for updates.
In support of Deloris, donations may be made to Alzheimer's Association Rochester and Finger Lakes Region, 435 East Henrietta Road, Rochester, NY 14620. To donate online, click on the charity name and you will be redirected to the website.