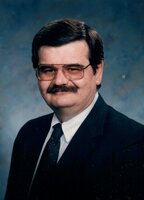 Frederick L. Korzenieski
Hilton - Frederick L. (Fred) Korzenieski passed away on July 29, 2022 at the age of 75. He is survived by his wife, Nancy; his sons, Wally (Marie) Korzenieski and Daniel (Tracy) Korzenieski; his grandchildren, Katelyn Korzenieski, Samantha Korzenieski, Joey Korzenieski, Andrew Korzenieski, and Joshua Korzenieski; and his nephews, John Michaels, Tim Michaels, Matt Michaels, Tim Korzenieski and Matt Korzenieski.
Fred was born in Dunkirk, NY to Leo and Loretta Korzenieski on July 6, 1947. He attended Industrial High School in Dunkirk, NY and graduated in 1965. He worked as a Tool Maker and then a CAD Administrator for Eastman Kodak for many years. He enjoyed camping, traveling, going to flea markets, animals, and spending time with his grandchildren.
Family and friends are invited to call on Wednesday, August 3, 2022, from 4:00 - 7:00 pm at the Thomas E. Burger Funeral Home, 735 East Avenue, Hilton. Fred's Funeral Mass will be held on Thursday, August 4, 2022 at 10:00 am at St. Leo the Great Catholic Church, 110 Old Hojack Lane, Hilton. Interment in Parma Union Cemetery.
In lieu of flowers, donations can be made to PAWS, 3371 Gaines Basin Road, Albion, NY 14411 in memory of Fred. To donate online click on the charity name.