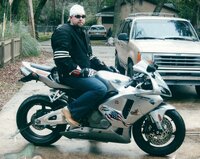 Christopher A. Hahn
Christopher Allen Hahn passed away on Monday, June 20, 2022 at the age of 49. He is survived by his wife, Christine Hahn; his children, Matt (Meredith), Allen (Nathasia), CJ (Lindsey), Jordan (Casey) and Kylee (Levi); his grandchildren; his mother, Terry Hahn; his father, John A. Hahn (Sherrill); his sisters, Katie and Stephanie; his step-brothers & sisters; his nieces & nephews; his best friend, Bobby Krawecki, along with many other friends and family.
Chris was a hard worker for his business, Hahn Painting and Remodeling. He was always tinkering and cleaning, working with his lawn mower or truck. He enjoyed camping and grilling, movies, collecting swords and knives, and he had a great sense of humor. Most of all, he loved being with his family. He will be greatly missed by all.
A Celebration of Life will be held for Chris at the convenience of the family. In lieu of flowers, any donations can be sent directly to Christine Hahn for expenses.