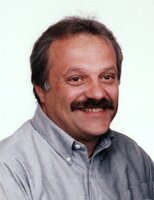 John David Buell
Hilton - John D. Buell passed away peacefully on Friday, April 8, at the age of 73 after a ten year battle with Anca + Vasculitis. He is survived by his wife, Rebecca "Becky" (Garsh) Buell; his son, Brian Buell; his brother, William "Bill" Buell; his sisters, Patsy (Wayne) Brooks and Nancy Stuart; several nieces and nephews. John was predeceased by his parents, Chester and Juliette Buell; and his sister, Janette Hundley.
John was a Veteran of the US Navy, having served on the USS Ethan Allen as an Engineer, which was the first nuclear submarine built from scratch, with upright missiles, during the Vietnam War. John loved his family, friends, and his time in the Navy. He enjoyed hunting, fishing, boating, metal detecting, playing hockey, and coin collecting, as well as his time as a Hilton Rotarian. He was also a talented artist and master wood carver.
The family would like to thank all of his doctors and their staff for his care as well as his doctors, nurses and staff at Strong Memorial Hospital.
Friends and family may call on Friday, April 15th from 4 -7 pm at the Thomas E. Burger Funeral Home, Inc., 735 East Avenue in Hilton, where his Funeral Service will also be held on Saturday at 1 pm. Interment will take place in Parma Union Cemetery immediately following his service.
Donations can be made in memory of John to Lollypop Farm, 99 Victor Rd, Fairport, NY 14450 and the Seneca Park Zoo, 2222 St Paul St, Rochester, NY 14621. To donate online, click on the name of the charity and it will redirect you to the donation website.