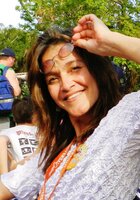 Stacey L. Cornell
Hilton - Stacey L. Cornell passed away on January 17, 2022 at the age of 55. She was predeceased by her parents, Fred and Esther Cornell; her siblings, Rick Cornell, Ray Cornell and Audrey Eldridge; and her daughter, Payge Carlin. She is survived by her husband, John Carlin; her granddaughter, Serenity Rose Long; her sister, Estra (Jim) Weaver; her niece, Jody Pfaltzgraf-Burch; and several great-nieces and great-nephews.
Stacey was employed by Goodwill in Brockport and worked in sales.
Services for Stacey will be announced in the near future. Please check back here for updates.
In lieu of flowers, donations can be made to the American Heart Association, 25 Circle Street, Suite 102, Rochester, NY 14607 in Stacey's memory.