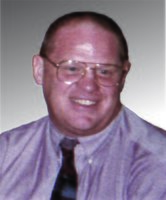 Edward W. Ophardt
Hilton, NY/ Brunswick, GA - Edward W. Ophardt passed unexpectedly yet peacefully at Sarasota Memorial Hospital, FL on August 7, 2021 at the age of 64.
Ed was born in Hilton, NY to his late parents, Clarence and Audrey Ophardt. From an early age, he showed love and a passion for farming, as he worked along side his father on his family's farm. Later in life, as his path guided him to Georgia, Ed's passion changed to include many years of faithful employment with longtime friends and co-workers who he loved and considered his Waffle House family. His dedication to his work left little time for self-care and leisure, often leading to exhaustion, but now he will finally rest in peace.
He is survived by his loving children, Henry (Brooke) Ophardt of Wilmington, DE; Carolyn (Travis) Ritzel of Spencerport, NY; Holly (Bryan Barnes) Ophardt of Youngsville, NC and Corrie (Bob Eaves) Herrin of Avon, NY; the mother of his wonderful children, Martha Keyes of Livonia, NY; his siblings, Thomas Ophardt of Rochester, NY; Barbara (Toby) Unger of Brockport, NY; Mary (Steve) Hokana of St. Charles, MO; Fred (Lana) Ophardt of Baltimore, MD; his grandchildren, Delilah, Cassandra, Zoey, Amelia, Patrick, Chase, and a future Embri; his nieces and nephews, Lacey (John) Bonner, Nicholas (Sarah) Unger, Peter (Tori) Hokana, Katie Hokana, Jonathan (Brittany) Hokana, Drew Ophardt and Ryan Ophardt; aunt, Arlene Barrett of Bradenton, FL and many other loving aunts, uncles, cousins and friends survive Ed. Many loved him and he left a genuine impression on those he met and with whom he worked.
A Celebration of Ed's Life will be held at the family's convenience. Cards may be sent to Thomas E. Burger Funeral Home, 735 East Avenue, Hilton, NY 14468. Feel free to leave a memory or condolence on our funeral home website.