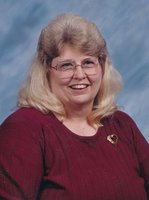 Donna L. Coleman
Hilton - Donna L. Coleman passed away suddenly on August 12, 2021 at the age of 69. She is survived by her husband, Mark; her sons, Rusty (Kerri) Coleman and Michael Coleman; her siblings, Jimmy (Amy) Huwe, Harvey Huwe, Wes (Paula) Huwe; and Laurie (Clayton) VanderLinden; her grandchildren, Allison & Zachary Coleman; and her nieces and nephews.
Donna was the School Secretary at St. Paul Lutheran Church in Hilton for the past 15 years. In her leisure, she loved watching the New York Yankees.
Donna's Memorial Service will be held at St. Paul Lutheran Church on Sunday, August 22, 2021 at 2 PM.
Donations can be made to St. Paul Lutheran Church,158 East Ave, Hilton, NY 14468 in Donna's memory.