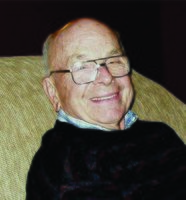 Robert F. Linton Jr.
Hilton - Robert F. Linton Jr. passed away on August 1, 2021 at the age of 84. He is survived by his children, Catherine Chilano, Keith (Tracy) Linton, Robert Linton III; his grandchildren, Samantha and Nicholas Chilano; his sister, Elizabeth (Fred) Spooner; and several nieces and nephews.
Robert was a Veteran of the United States Air Force. He was employed as a Proprietor for Home Mower Service and worked for the Hilton Central School District and the Rush Henrietta School District. He was Past President of the Hilton Rotary and enjoyed volunteering. He was awarded the "Paul Harris Fellowship Award" which is the highest achievement given to a Rotarian for outstanding service. In his leisure he loved to travel. He will be missed by family and friends.
Family and friends are invited to call Monday, August 9, 2021, from 4 to 7 pm, at the Thomas E. Burger Funeral Home, 735 East Avenue, Hilton, where Robert's Funeral Service will be at 7 pm. Interment will be at the convenience of the family.
In lieu of flowers, donations can be made to Jazz 90.1 WGMC-FM, 1139 Maiden Lane, Rochester, NY 14615 or to Camp Haccamo, 809 5 Points Rd, Rush, NY 14543, in Robert's memory. (Click on the charity name to donate online)