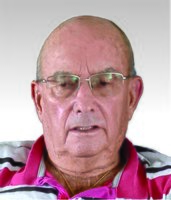 Robert Carl Gulick
Rochester - Robert C. Gulick passed away in Florida on May 31, 2021 at the age of 83. He was predeceased by his wife, Monica in 2020 and son, Gary Haslip in 2014. He is survived by his children, Carrol Smith, Beverly (David) Fisher and Paul (Cindy) Haslip; his son-in-law, Mike Selfridge; his 6 grandchildren, Jeff (Tricia) Fisher, Bob (Stacy) Shoemaker, Nick (Kelly) Prato, Theresa (Mark) Parsons, Dan Haslip and Mark Haslip; and his 5 great-grandchildren, Michelle Kemp, David Fisher, Kailee Fisher, Aiden Shoemaker and Amelia Prato.
Robert was a Veteran of the United States Army. He retired from Eastman Kodak as a Lead Mechanic.
Bob's Graveside Service will be held at Parma Union Cemetery on June 26, 2021 at 10:00 a.m. It will be followed by a luncheon at the Burritt Pavilion at Parma Town Park of Route 259. Please bring a lawn chair if you wish to join the family in sharing memories of Bob.
In memory of Robert, donations can be made to Wounded Warrior Project, P.O. Box 758516, Topeka, Kansas 66675-8516,or online at https://www.woundedwarriorproject.org/.