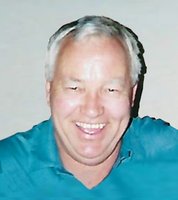 Ralph A. Kelsey
Brockport - Ralph A. Kelsey passed away on Saturday May 1, 2021 at the age of 69. He was predeceased by his parents, Adelbert and Marion Kelsey; and his brothers, Jon, Dickie, Skip and Chucky Kelsey. He is survived by his wife, Darlene; his children, Amy Hackett, Ron Bock and Mike (Jenny) Bock; his brother, Gordon Kelsey; his grandchildren, Nicholas "Nick" Hackett, Kaitlyn Lagas, Austin Bock, Brennen Bock, Kailyn Bock and Ashlee Rossi; his great-granddaughters, Penelope Bock and Avalynn Turney; several nieces and nephews; and many, many friends.
Ralph was a lovable, happy-go-lucky guy with a great sense of humor. He worked for the Town of Hamlin Highway Department for many years. He loved to tinker in the garage, building and repairing anything he could - enjoying turning "trash into treasure." Ralph also showed his love for animals by sharing lots of treats.
Friends may call, following CDC guidelines, on Friday, May 7th from 4 - 7 PM at the Thomas E. Burger Funeral Home, Inc., 735 East Avenue in Hilton, where his Funeral Service will take place on Saturday, May 8th at 11 AM. Interment will be held in Lakeside Cemetery following the service.
Donations can be made in memory of Ralph to the Craig A. Goodrich Animal Shelter, 80 Railroad Avenue, Hamlin, NY 14464.