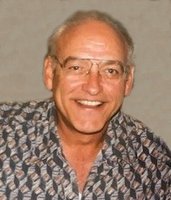 Philip A. Slater
Hilton - Philip A. Slater passed away on Thursday, April 29, 2021 at the age of 75. He was predeceased by his parents, Alvah and Alice (Conley) Slater; and his brother, Stephen Slater (2011). He is survived by his loving wife of 52 years, Jeanette [Jacobs] Slater; his son, Timothy (Marna Lynch) Slater; his daughter, Stacy (William Boula) Slater; his grandchildren, Blane, Isabelle, Jameson & Lauren Slater, and Stephanie (Gildas Ouin), Susan, William & Oliver Boula; his sisters, Joan (Steve Custer) Slater and Barbara (Ralph Newhart) Slater; his sister-in-law, Marianne Jacobs; his several nieces, nephews, cousins and an aunt.
Phil enjoyed fishing, particularly in the Thousand Islands, He was a bird lover, especially hummingbirds. He enjoyed reading, watching Hallmark and Western movies, as well as a hobby with RC airplanes.
Friends are invited to call Thursday, May 6th from 4 -7 PM at the Thomas E. Burger Funeral Home, Inc., 735 East Avenue in Hilton where Phil's Funeral Service will be held on Friday, May 7th at 11 AM. Interment will take place in Parma Union Cemetery.
In lieu of flowers, donations can be made to Heritage Christian Services, 275 Kenneth Dr., Suite 100, Rochester, NY 14623 or St. Jude Children's Research Hospital, 501 St. Jude Place, Memphis, TN 38105. (click on the charity name to link to the donation website)