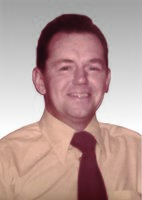 Richard J. Flanagan
Hilton: Richard J. Flanagan "Bud" passed away surrounded by his loving family, on April 20, 2021 at the age of 91. He was predeceased by his loving wife of 66 years, Catherine in 2020. He is survived by his 12 children, John (Sandra) Flanagan, Michael (Linda) Flanagan, Richard (Judy) Flanagan, James (Sue) Flanagan, Patricia (Steven) Ayers, Kathryn (James) Wacenske, Joan (Scott) Hough, Robert (Amy) Flanagan, Susan (John) VerWulst, Mary (Michael) Lissow, Edward (Nicole) Flanagan & Daniel (Susan) Flanagan;
his 60 grandchildren; Serene (Mike) Kieta, Sean (Emily) Flanagan, Mike Flanagan, Christopher (Megan) Flanagan, Jennifer (Freddie) Probst, Colleen (Adam Radzisz) Flanagan, Jessica (Howie) Ophardt, Rebecca (Brandon) Bates, Joey Flanagan, Cynthia Flanagan, David Flanagan, Mark (Brittany) Flanagan, Brian (Natalie Tsantes) Ayers, John (Sarah) Ayers, Michael (Pamela) Ayers, Richard (Cristina) Ayers, Catherine (Andrew) Wheeler, Cheryl Ayers, Valerie (Zachary) Whipple, Shelly (Christian Leclair) Wacenske, Mike Wacenske, Kaitlyn Hough, Jacob (Lisa Wilkin) Hough, James (Cara DiMartino) Hough, Amanda Hough, Peter (Malloryann) Flanagan, Nicholas (Emma) Flanagan, Lucas Flanagan, Joshua Flanagan, Matthew (Jennifer) VerWulst, Kathleen (Charles) Toland, Mark (Lindsay Swabb) VerWulst, Kimberly (Andrew Barbato) VerWulst, Grace (Cody) Roggow, Rose (Jeremy) Lewis, John VerWulst, Franklin VerWulst, Joseph (Leah) VerWulst, Mary VerWulst, Patty VerWulst, Paul VerWulst, Arthur VerWulst, Theresa VerWulst, Jacob (Dena) Lissow, Rachel Lissow, Alexandra (Micah Pfaltzgraf) Lissow, Benjamin (Julianne Spring) Lissow, Matthew Lissow, Joseph Flanagan, Vincent Flanagan, Andrew Flanagan, Daniel Flanagan, Nathaniel Flanagan, Rebecca (Jon Tyx) Flanagan , Laura (Ben Miller) Flanagan, Matthew Flanagan, Kelley (Michael) Karcz, John Flanagan, Richard Flanagan and Aaron Flanagan
his 42 great-grandchildren; Mathew Ace, Evan Kieta, Henry & Emilia Flanagan, Hayley & Addison Probst, Lance, Emmett, Thomas & Mary Bethany Flanagan, Alex & Jaxon Ophardt, Tyler, Scarlet, Quinn & Aurora Bates, Phillip & Nora Flanagan, Matthew, Sophia & Christopher Ayers, Patrick & Daniel Ayers, Arya Wheeler, Genevieve & Thea Whipple, Ryan Haines, Gabriel, Ewan & Dorothy Sue Flanagan, Isabella, Heidi, Isla & Ellie VerWulst, Nicole Toland, Addison VerWulst, Lexi Ann VerWulst, Veronica Roggow, Vivian & Samuel Lewis, Carter Flanagan and Mia Lissow.
Bud is also survived by his brother, James Flanagan and his Sister, Joan Cannioto; his brother-in-law, Paul (Betty) Gefell; and many nieces, nephews and friends.
He was predeceased by his parents, James and Marcella Flanagan, and his 2 sisters, Mary (Lee) Gallipeau and Canice (Henry) Karnisky.
Bud was a Veteran of the United States Army and served during the Korean War. He was a life-long faithful Catholic, a 4th degree Knight in Council 7707 St. John the XXIII Knights of Columbus, in Spencerport, NY and St. Joseph's Assembly of Northwest Monroe County. He was an ardent supporter of life and was very involved in pro-life activities. He was employed as an Industrial Construction Mechanic for Local 26 Heat and Frost Insulators and Asbestos Workers of America. He met the love of his life, Catherine "Kay" Gefell, in high school. They married in 1953 and shared 66 beautiful years of married life together, raising 12 children. As father and head of the household, Bud's strong faith helped him lead his family with love, order and discipline. He enjoyed traveling cross-country with his family in their travel trailer, visiting almost every state in the United States. Bud was a man of many talents, and he could do most anything he put his mind to. He was a talented carpenter, teaching his skills to all of his children; he could fix his own car; he was a piano/organ musician; and even tried his hand at wine making. He loved gathering with family and friends and enjoyed sharing a Manhattan or two during cocktail hour. His family was his greatest joy. He worked hard to provide, sometimes working multiple jobs and traveling long distances to make ends meet. To his great credit, there was always food on the table and a warm place to sleep. He set a wonderful example by leading the family in the rosary and reading from the Bible many evenings, and was a faithful attendee of Sunday mass each week, without exception, and later daily mass. God was always a priority in his life and he passed this devotion on to his family. His faithfulness and total trust in God was a testament to who he was. To his family, he was the greatest father and will be forever loved and missed.
Family and Friends are invited to call, following CDC guidelines, on Sunday, April 25, 2021, from 1-4 pm at the Hilton Fire Department Exempt Club, 137 South Avenue. Bud's Funeral Mass will be celebrated on Monday, April 26th at 12:00 pm at St. Leo the Great Church, Hilton. Please wear masks at all times and keep your distance when in the church.
Interment will be in Parma Union Cemetery.
In lieu of flowers, donations may be made to St. Leo's Church, 110 Old Hojack Lane, P.O. Box 725, Hilton 14468, in Richard's memory.