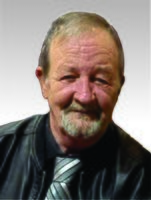 James C. Stock
Brockport - James "Jim/Jimmy" Charles Stock, 78, of Brockport, NY, passed away on March 26, 2021.
Jim was born on June 29th, 1942 in Brockport, NY. He worked for Strongburg Carlson and retired from Ames Department Store after many years. He enjoyed playing cards, the lottery and trying his luck at Batavia Downs, rooting for the Syracuse Orange and the Buffalo Bills and watching game shows. He was an avid bowler and golfer until his eyesight prevented him.
Jim is survived by his loving partner, Donna Yanklowski and her daughter Stacey Yanklowski (Tom), and grandson Damon Yanklowski; his children, Wendy Lodato, Laurie (Jeff) Ackles, Keith (Lynette) Wright, Cory Wright and Kimberly Stock; 11 grandchildren and one great grandchild. He is preceded in death by his parents, Perry and Helen Stock; his sister and brother in law, Virginia (Dwayne) Milroy; brother and sister in law, Robert (Mary) Stock; and brother, Jerry Stock.
A private celebration of his life will be held at a future date.
Memorial donations may be made to the American Heart Association, 25 Circle St., Rochester, NY 14607 online at https://www.heart.org/ or the Association for the Blind and Visually Impaired, 422 S. Clinton Ave., Rochester NY 14620-1198 online at https://www.goodwillfingerlakes.org/abvi/give-to-abvi in Jim's memory.