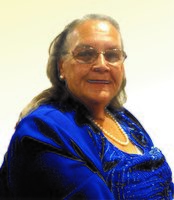 Linda D. Smith
Hamlin - Linda D. Smith passed away on March 24, 2021, at the age of 73. She was predeceased by her husband, Larry in 2014; and her parents, Frederick & Beatrice (Carnon) Duemmel; She is survived by her son, Corey Brooks Duemmel; her granddaughter, Alayna Skye Duemmel; her great-grandchildren, William and Violet; and many nieces and nephews.
Linda was proud of her Native American Heritage. She enjoyed spending time with her family and friends sitting by a campfire, fishing, working on a crossword puzzle, or simply visiting with family and friends.
Family and friends are invited to call, following CDC guidelines, on Friday, April 9, 2021 from 4-7 pm at the Thomas E. Burger Funeral Home, 735 East Ave., Hilton, where Linda's Memorial Service will be at 7 pm.
In lieu of flowers contributions can be made to a charity of your choosing in Linda's memory.
I