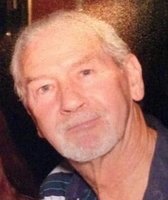 Raymond Maltba
Hilton - Raymond Maltba passed away on March 17, 2021, at the age of 83. He is survived by his wife, Barbara; his children, Ray (Doris), Ken (Paula), Steven (Sondra), Janet (Steven),Troy (Jennifer), Bobby and Chad; his grandchildren, Anita, Johnnie, Levi, Corbin, Rosie, Morgan, Kenna, Chayla and Brennan; his 7 great-grandchildren; and his brother, Herbert Buster Maltba Jr.
Raymond was predeceased by his parents, Herbert Buster Maltba Sr. and Annie (Dellinger) Maltba; and his siblings, Claude Coffey and Donald Maltba.
Services will be held privately.