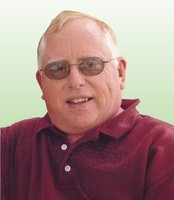 George W. Cole
Holley - George Cole passed away suddenly on March 7, 2021 at the age of 77. He is survived by his wife, Becky; his children, Will (Nicole) Cole, Amanda (Allen) Scoggins and Amy (Bobby) Noble-Osborn; his grandchildren, Martin Cole, Cynthia Cole, Eion Scoggins, Donielle Noble, Katana Noble & Hadyn Noble; and his great granddaughter, Elli Noble. He was predeceased by his brother, Frederick Cole.
George loved Jesus and his family. He served in His church as an elder and a Stephen Minister. He liked helping people and was very good at it. He had an Associates Degree from Morrisville and from RIT Business School, using that to become a great salesman. In his earlier days, George was a member of the Seneca Chiefs Drum Corps, and continued to have a passion for percussion. He also enjoyed boating and fishing.
George's Memorial Service will be held on Wednesday, March 10th at 2:00 p.m. at St. John Lutheran Church in Hamlin. Please follow all CDC guidelines for health safety. Doors will open at 1 p.m.for people to come and pay their respects.
Donations can be made in memory of George to St. John Lutheran Church, 1107 Lake Rd. N., Hamlin, NY 14464.