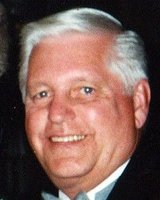 Richard A. Ahl
Richard A. Ahl, 82, passed away peacefully on March 4, 2021 surrounded by his loving family after a long battle with cancer.
He is survived by his wife, Patricia; his children Michael (Kathy), Timothy, Julia (Danny) Martinez and Tammy; his grandchildren, Alex, Courtney, Colby, Austin and Aiden; and his sister, Patricia (Doug) Wojcieszyn.
Dick was a graduate from Madison High School where he made friendships that lasted a life time. He was a proud member of the Madison Alumni Club. Dick always looked forward to weekly outings with his buddies. When he turned 18, he enlisted in the Navy where he was a Radioman and was able to see the world. Dick was honored for his service in the Navy when he flew on Mission 60 of Rochester Honor Flight in June of 2018.
After his 4 years of service he worked at Kodak where he met the love of his life, Patricia. They were married for 59 years. He was an entrepreneur, running bus trips to professional baseball stadiums and theaters. He met so many great people through these trips, and formed many friendships. He loved baseball and was a bat boy for the Rochester Red Wings at a young age and later went on to become an umpire. He called many high school, fast pitch and slow pitch games during his career. He also was called to work International League games as a substitute. He enjoyed bowling as well, and was in a league at Pleasure Lanes in Hilton for many years.
Dick worked many other jobs including real estate, car sales, bartender, professional driver and ran several local golf pro shops. Dick had a passion for golf and loved to travel. He would often take trips to Florida, taking the family to Disney World and golfing with his buddies.
Funeral Services will be held at the convenience of family.
In lieu of flowers, donations can be made to Lollypop Farm, 99 Victor Rd., Fairport, NY 14450 in his memory. (click on the charity name to link to the donation website)