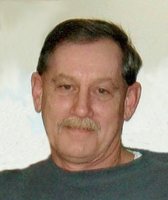 Douglas S. Diltz
Hamlin - Douglas S. Diltz passed away on Thursday, December 31, 2020 at the age of 63. He is survived by his sister, Barbara (John) Downes; his brothers, Stephen (Mary Jo) Diltz of Colorado and Gregory (Becky) Diltz of Maryland; along with a niece and nephews; also very good friends, Toby Rowell and Alfred Toal..
Over the years, Doug's pastimes included boating, fishing, hunting, softball and attending Buffalo Bills games. In most recent years, he was learning how to golf.
In lieu of flowers, donations can be made to the Hamlin Ambulance Volunteer Corp., 1483 Lake Rd N, Hamlin, NY 14464 or to a charity of your choice in memory of Doug.
Due to the current health crisis, services are postponed to summer 2021. Please check back on this website for updates.