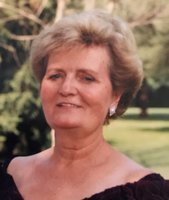 Melba "Joyce" Norton
Hamlin - Melba "Joyce" Norton passed away on December 30, 2020 at the age of 79. She is survived by her children, Ron (Dianne) Norton, Sue (Chuck) Rogers, Sheila (Joe) Leotta and Brian (Laura) Norton; her grandchildren, William & Emily Norton, Jennifer Dingman (Dave Kudla),Eric Schicker (Jennie Zeidell), Trisha Norton and Rachel Leotta; her great-grandchildren, Colin Dingman and Owen Kudla; her brother, Frank (June) Orr; and many nieces and nephews. She was predeceased by her siblings, Junior Orr, Norma Lowery and Bobby Orr.
By the age of 8, Joyce was picking cotton in Missouri and continued to work hard her entire life. Her first adult job was picking apples and from there she went on to drive bus, eventually becoming a route planner and dispatcher. She worked for 3M and then Kodak, starting at both places as temporary labor and quickly proving her worth, receiving promotions at both jobs and retiring from Kodak as a group leader in charge of a specialized cleaning crew. Her hard work and hands-on approach earned her the respect of all those she worked with. After retiring, she worked for 10 more years as a part time bus aide with the Hilton School District. She enjoyed cooking and baking for her family and friends, and took great pride in her yard and her more than 70 flower beds. She loved spending time with her family and took extra pride in her grandchildren. She will be greatly missed.
There will be no formal services. A Celebration of Life will be held at a later date. Please check the Burger Funeral Home website for updates.
If you wish to honor Joyce's memory, please consider offering your help and kindness to someone in need or donating to a charity of your choice in her memory.