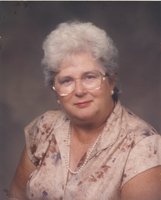 Arlene R. Shaw
Hilton - Arlene R. Shaw passed away on Sunday, February 9, 2020 at the age of 89. She was predeceased by her husband, William C. Shaw (1998) and her brother, Lewis E. Colton Jr. She is survived by her children, William (Jane), Douglas and David Shaw; her 11 grandchildren, Ben, Erin, Patrick, Nick, Mike, Juliana, Ashley, Nate, Sarah, Carly and Kyle; her 9 great-grandchildren, Jackson, Allie, Will, P.J., Kayla, Brian, Owen, Nate Jr. and Teagen; & many nieces, nephews and close friends.
Arlene enjoyed golfing, sewing, knitting, playing canasta and euchre, and vacationing in Florida.
All are invited to call Thursday, February 13th from 4 - 7 PM at the THOMAS E. BURGER FUNERAL HOME, INC., Hilton. Arlene's Service will be held on Friday, February 14th at 10:30 AM at Lakeshore Community Church, 3561 Latta Rd., Rochester, NY 14612. Interment will take place in Parma Union Cemetery.
Contributions can be made in memory of Arlene to the American Heart Association, 25 Circle Street, Suite 102, Rochester, NY 14607 or the American Cancer Society Lakes Region, 1120 S. Goodman St., Rochester, NY 14620.