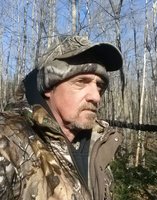 Francis George Barker Jr.
Hamlin – Francis George Barker Jr. passed away on December 28, 2019. He is survived by his wife, Lynn. He was predeceased by his mother, Evelyn Barker. He is also survived by his father, Francis G. Barker, Sr.; his children, Adam (Jaclyn) Barker and Lindsay (Shawn) Patten; his grandchildren, Brandon, Shianna & Emma Patten, Brandon, Ailey, Brooke & Evelyn Barker, Ayden Lenz; his sister, Shelley Barker (Mike); and his brother, David Barker.
Francis was an avid hunter, enjoying deer, turkey and pheasant hunting in season. He enjoyed four-wheeling as well.
Friends may call Saturday, January 4th from 1-3 PM at the Thomas E. Burger Funeral Home, 735 East Avenue in Hilton, where his service will be held at 3 PM.
In lieu of flowers, those wishing may contribute to the Hamlin Fire Department, 1503 Lake Road, PO Box 12, Hamlin, NY 14464 in his memory.