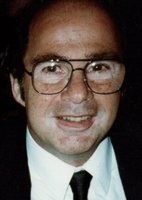 Anthony C. Ciurca
Hilton - Anthony C. Ciurca passed away on Saturday, April 6, 2018 at the age of 74. He is survived by his wife, Karen; his sons, Mark & Matthew (Stephanie) Ciurca; his sister, Marguerite Legeer; and his grandchildren, Sara, Evan, Brittanee & Merranda Ciurca.
Family and friends are invited to call Wednesday, April 11th from 4 - 7 PM at the THOMAS E. BURGER FUNERAL HOME, INC., 735 East Avenue in Hilton. His Memorial Service will be held at St. Leo the Great Church in Hilton on Thursday, April 12th at 10 AM.
In lieu of flowers, donations can be made in memory of Anthony to the American Cancer Society Lake Region, 1120 S. Goodman St., Rochester, NY 14620.