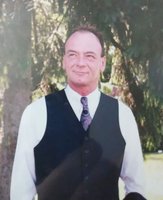 Dale B. Cooper
Dale B. Cooper passed away on April 5th at the age of 63. He was predeceased by his parents, Howard Cooper & Geraldine (Lemcke) Dow; his step-father, Donald Dow; his brothers, Howie & Rodney Cooper; his step-brother, Bernard Dow; his step-sister, Mary Ann Matthews.
He is survived by the mother of his children, Cynthia (Dan Maruko) Cooper; his children, Denene (Emilio) Alvarez and Justin (Taylor) Cooper; his brothers, Mark (DeeDee) Cooper & Matthew (Mary) Cooper; his step-brothers, David (Diane) Dow, Donald Dow & Robert (Edye) Dow; his step-sisters, Barbara Jo Sabol & Jeanne Crawford; his grandchildren Eli, Sisi & Lucas Alvarez and Emmanuel & Khylie Cooper; and many other relatives and friends.
Dale spent 10 ½ years in Mexico. He loved listening to movie soundtracks, Yanni and Classic Rock (The Age of Aquarius and 3 Dog Night). He also liked to cook.
Friends are invited to attend a Memorial Service for Dale on Saturday, April 14th at 3:00 p.m. at the THOMAS E. BURGER FUNERAL HOME, INC., 735 East Avenue in Hilton. Interment will be held in Parma Union Cemetery.
In memory of Dale, donations can be made to Trillium Health, 259 Monroe Avenue, Rochester, NY 14607.