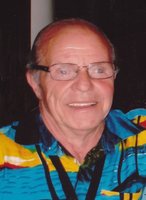 Ralph C. Johnson
HILTON: September 1, 1942 – March 9, 2018. Ralph C. Johnson, age 75. Ralph was predeceased by his parents, Ralph & Vivian Johnson; his brother, Ronald & his infant sister, Linda Johnson. He is survived by his wife, Patricia (Longdue) Johnson; his children, Kevin (Nevada) Johnson, Kelly Johnson & Kerri Johnson Scoccia (Michael Pierleoni); his brothers, Kenneth (Joan) Johnson, John (Kathi) Johnson, Robert Johnson & Donald (Stephanie) Johnson; his sister, Catherine Hurley; his sisters-in-law, Jean Johnson & Kathryn Monterrubio; brothers-in-law, Willison, Stephen, Robert (Barbara), David, Joseph (Jackie), James (Fawn) & Timothy (Kathy) Longdue; his grandchildren, Ryan & Kaitlyn Johnson and Sabrina & Dominic Scoccia; his step-grandchildren, TJ & Taryn Delong; his great-granddaughter, Stone-Adelle; his many nieces, nephews & close family friends; and his favorite companion, Zoey.
Heartfelt thanks go to the staff of Highlands at Brighton for their compassion & caring service for Ralph.
Friends are invited to call 5 - 8 PM on Friday, April 6th at the THOMAS E. BURGER FUNERAL HOME, INC., 735 East Ave., Hilton where a Memorial Service will be held Saturday, April 7th at 11 AM. In memory of Ralph, please consider bringing a new toy car or truck to be donated to the Golisano Children's Hospital or make a donation to Alzheimer's Association, 435 East Henrietta Rd., Rochester, NY 14620.