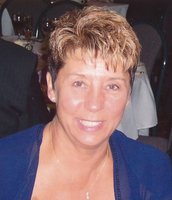 Linda M. Dashnaw
Linda M. Dashnaw, 69, passed away peacefully on Monday, February 26th 2018 in Rochester, NY surrounded by her family and loved ones.
She is survived by her husband of 50 years, Raymond J. Dashnaw; their daughter Heather-Rae Kennedy and her husband Steven of Rochester, NY; her 2 brothers, Norman John LeBoeuf Jr. of Redmond, Oregon and Joseph Michael LeBoeuf of Canton, NY; her 2 sisters, Barbara Jeanne Davis of Canton, NY and Mary Patricia Lewis of North Carolina; and her 3 grandchildren, Aiden, Lindsey and Liam Kennedy of Rochester, NY who owned her heart. She was predeceased by one sister, Margaret Ann Mayes.
Born July 20th 1948 in Ogdensburg, NY she was the daughter of the late Norman John Sr. and Drusilla Jeanne LeBoeuf. Linda graduated from Lisbon Central School in 1966. She married Raymond J. Dashnaw on February 10, 1968 in Ogdensburg, NY. In June of 1979, she and Raymond welcomed their daughter, Heather-Rae into their lives at the home they built together on the St. Lawrence River. Linda and Ray spent 33 years scorekeeping and officiating races for the American Power Boat Association and the Canadian Boating Federation. Weekends and summers were spent traveling in their family motorhome to boat races throughout Canada and the United States. They cherished the lifelong friendships and memories they made during this time in their lives.

Linda was always a woman who appreciated and valued a strong work ethic. She was well known for her drive and determination. Early in her career she was employed by Kinney Drugs in Ogdensburg. After the birth of her daughter, Linda became an Independent Consultant with PartyLite, where she earned the rank of top saleswoman in the United States twice. She was a Real Estate Broker with Century 21 for over 10 years. Near her retirement, Linda also worked for Community Bank and the Town of Lisbon. Following retirement, Linda and Raymond moved to Myrtle Beach, South Carolina.
Linda enjoyed all that life had to offer. She was a high school cheerleading coach at Lisbon Central School, and an avid fan and supporter of her family's athletic teams. She loved cross-country skiing with friends on the trails in Northern NY and was actively involved with the "Water Angels", a water aerobics group, in Myrtle Beach, where she also served as an energetic and spirited instructor from time to time. She could light up a room with her vibrant personality. She loved socializing and traveling, yet also enjoyed her quiet time with a good book or a new film. Her yard and flower beds were always well manicured and flourished. On any given summer day, Linda would gladly enjoy a fresh, ripe, toasted tomato sandwich and a glass of sun tea with you.
Those who were blessed to know Linda, knew the tremendous love and pride she had for her family. Her daughter, son-in-law, and three grandchildren were the light of her life. Always quick to laugh, sing a song, or share a "wink", Linda touched the lives of everyone she knew. She was an amazing wife, mother, grandmother, sister, daughter, aunt, cousin, and friend to many. Her everlasting presence will be deeply missed by all.
Linda's Burial service will be held Saturday, May 19, 2018 at 11 AM at Ogdensburg Cemetery. There will be a reception immediately following at the Gran-View.