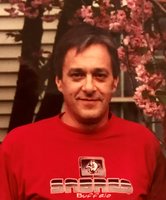 Gregory S. Slater
Fairport - Greg passed away unexpectedly on January 4, 2018 at the age of 63. He was predeceased by his beloved parents, Ken & Anna (Wolf) Slater.
He is survived by his wife, Shirley (Maier) Slater; his sons, Ryan (Deanne) Slater and Jeffrey (Kim) Slater; his grandchildren, Brett & Vanessa Siebert and Avery, Charlotte & Isla Slater; his sister, Laurie (Mark) Callahan; his sisters-in-law, Patricia Bradley & Barbara (Scott) Ewell; a nephew and nieces, Zachary & Megan Callahan and Christina (Phil) Moens; his faithful companion, Tucker; and many friends.
Friends may call on Tuesday, January 9th from 4 - 7 p.m. at Thomas E. Burger Funeral Home, Inc., 735 East Avenue, Hilton. In lieu of flowers, those wishing may contribute to the Adirondack Mountain Club, adk.org in memory of Greg.