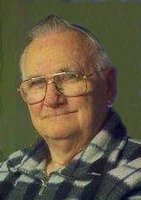 Arthur B. Sipes
Batavia, NY: 1938-2017: Arthur passed away on December 28, 2017.
Art is survived by his wife of 44 years, Carol Sipes; his mother, Margaret Pulver; his half brother, William Pulver; his sister Diane Sipes; his half sister, Mary Sipes; his step-children, Steven Hartter (Anita), Cheryl Ferrara (Mike), Tammi Conway (Martin); his children, Jeanette & Pam Maddison and Lisa; and his numerous grandchildren and great grandchildren.
Art was predeceased by his father, Arthur Sipes; his half brother, Michael Sipes; his son, Douglas Maddison; and his grandson, Jeremy Walden.

Art was a 12 year veteran of the United States Air Force and retiree of the United States Post office. Arthur was also a deacon of the Christian Community Church in Stuyvesant, New York.

Services will be held at the convenience of the family.
Arrangements entrusted to Thomas E. Burger Funeral Home, Inc.