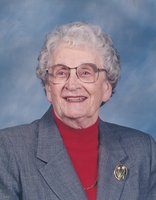 Mary Kate Laing
Mary Kate Laing passed on Monday, November 27th at the age of 97, surrounded by her loving family. She is survived by her children, Stanley (Eluned) Laing, Andrew Laing, Kenniford G. (Mapalina) Laing & Kathryn (Michael) Blais; her grandchildren, Graham, Jason, Benjamin, Mary & Kenniford A. Laing, Sarah, Neil & Justin Beaty; her great-grandchildren, Grace, Hayden & Lauren Laing; her several nephews, a niece and many friends.
Friends may call on Saturday, December 9th at St. George's Episcopal Church in Hilton from 10 a.m. until Noon where her Memorial Service will be held at Noon.
In lieu of flowers, those wishing may contribute to St George's Episcopal Church, 635 Wilder Rd., Hilton, NY 14468 or the charity of your choice in her memory.