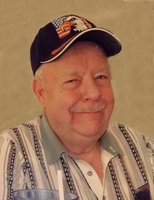 Charles E. DeVay, Sr.
Hilton: On November 11, 2017. He is survived by his wife, Joyce (aka "Jody"); his children, Jean (Chet) Anderson, Stephen DeVay, Joanne "Jo" (Brian) Murphy, Randy DeVay, Charles "Chip" (JoAnne) DeVay, Timothy DeVay; his grandchildren, Matthew Slavas, Stephen DeVay, Jaclyn (DeVay) Emerson, Justin Murphy, Christina DeVay, Talen Geib, Nicole Johnson, Mary Horozko, Jeffrey Woods; his great grandchildren, Bonnie Slavas, Wallace Slavas, Adilynn Murphy, Trevyn Edwards, Alexis Fico, Brody Johnson, Brooklyn Johnson, Joey Johnson, Luigi Davis & Blakely Horozko; and his sisters, Dorothy "Dot" (Willard) Knapp & Gertude "Trudy" Monteau. Charles was predeceased by his grandson, Robert Murphy.
Charles was the proud owner of DeVay's Tree Service of Hilton, New York.
Friends may call Friday, November 17th from 12 – 1 p.m. at the Thomas E. Burger Funeral Home, 735 East Ave., Hilton, where his Funeral Service will be held at 1:00 p.m. In lieu of flowers, those wishing may contribute to the American Diabetes Association, 160 Allens Creek Rd., Bldg. 160, 1st Floor, Rochester, NY 14618, in his memory.