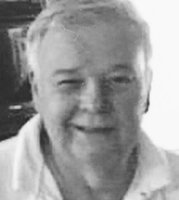 Peter M. Stacy, PhD
Hilton/Webster: Peter passed away on Tuesday, September 26th, 2017 at the age of 76. He is survived by his loving wife of 54 years, Diane; his children, Andrea (Jim) Chamberlain, Gregg Stacy & Michael (Susan) Stacy; his brother, James (Gayle) Stacy; his sister, Susan (Chris Klee) Stacy; his grandchildren, Maxwell & Haley Chamberlain, Joseph & Daria Stacy, Kasha & Marlena Stacy Zygadlo; and his nieces and nephews.
Peter was an Eagle Scout and a graduate of Aquinas Institute and St. John Fisher College with an undergraduate BS in Chemistry. He completed his PhD in Chemistry at the University of Rochester. Among his many accolades are Webster Athletic Association Little League coach, Webster School District School Board President, Monroe County School Board President and a Monroe County Legislator. Peter enjoyed cooking, gardening and tinkering on computers and TV's.
Visitation will be held on Monday, October 2nd from 4 - 6 p.m. at the Thomas E. Burger Funeral Home, Inc., 735 East Avenue, HIlton, NY. On Tuesday, October 3rd, at 11:00 a.m., the immediate family and close friends will gather at the funeral home for Peter's Service. Interment will be held at the convenience of the family. In lieu of flowers, donations are gratefully accepted to WXXI, P.O. Box 20570, Rochester, NY 14602-0570 or wxxi.org.
The family would like to thank the ICU staff at Unity Hospital for their care and compassion.