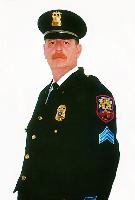 Dennis J. Armstrong
Hamlin: April 16, 2017, at the age of 65. Dennis is survived by his children, Daniel (Mandy), Kevin, Bryan (Caryn) Armstrong & Kathleen (Sean) Seelig; his brother, Gerald Armstrong, his sisters, Beverly (Hank) Santo & Holly Armstrong; his 11 grandchildren; his several nieces and nephews. He was predeceased by his brother, Robert Armstrong and his sister, Carol Armstrong.
Family and friends are invited to call Friday, April 21st from 4 – 7 p.m. at the Thomas E. Burger Funeral Home, Inc., 735 East Avenue, Hilton, where his Funeral Service will be held Saturday, April 22nd at 11:00 a.m. Interment will be held in Lakeside Cemetery in Hamlin.
In lieu of flowers, donations can be made to the Greece Police Athletic League, c/o Jared Rene, 500 Maiden Lane, Rochester, NY 14616 in memory of Dennis.