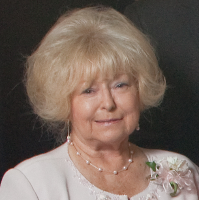 Madelyn C. Monno
Brockport: April 9, 2017, at age 77. She is survived by her husband of 61 years, Arnold; her children, Steven Monno & Debora Blandford; her grandchildren, Lacie & Dakota Monno, Jameson (Julie) Blandford, Christina (Christian) Rea & Jordan Blandford; her great-grandchildren, Brooklyn & Brailey Rea, Rylee Blandford & Natalie Monno; and several nieces & nephews.
Friends are invited to greet the family Tuesday, April 18th from 4-6 PM at the Concordia Lutheran Church in Brockport, where Madelyn's Service will be held at 6 PM. In lieu of flowers, donations can be made to Concordia Lutheran Church, 6601 Fourth Section Road, Brockport, NY 14420 or the American Heart Association.
Arrangements entrusted to Thomas E. Burger Funeral Home, Inc., www.burgerfuneralhome.com.